(In French here)

Bluebells… They're the trademark of a British springtime in the woods…
Broadchurch has not only inspired me to write a short text, it has also reminded me of my love for bluebells.
As Broadchurch character Lee Ashworth asks, "Do bluebells even grow in France?". They do, but I don't remember having seen bluebells for a long time, and I don't actually know what they smell like. Hyacinth, maybe? I need to try some bluebell perfumes. Now that I think about it, I might also have mistaken harebells for bluebells from time to time as a child. It's a common mistake, even the Brontë sisters were really talking about harebells in their poems named "The Bluebell"… Harebells can be found in summer, whereas bluebells (Hyacinthoides non-scripta) bloom between mid April and mid May…
Yet, bluebells are stuck in my mind. I love woodland flowers in general and bluebells are particularly appealing. Their blue colour strikes a delicate yet sharp contrast to the green and brown of the woods, the bells are such elegant, tiny shapes on their own, but a whole cloud of them do make a statement. When I am sleepless, I just wish I could lie down on a peaceful field of bluebells, disturbed by nothing but the chirping of birds, the forest's scents and a gentle wind slithering its way through the trees, ringing soundless bells…
While there are bluebells in France, the United Kingdom really takes the cake. Nearly half of the bluebells in the world are British! But since Spanish bluebells are stockier, more robust than the British Hyacinthoides non-scripta, hybrids were planted instead of wild bluebells during the past 200 years. Now, while very cute too, these hybrids are considered a threat to British bluebells according to this article. For your information, they might look like anything from the drooping British bluebell to the more upright Spanish flower.
 Now I assume you can't wait to see bluebells either, so the National Trust is here to help.
Let's dwell a bit more into the fascination for bluebells. Broadchurch series 2 was all about bluebells:
Granted, this image doesn't really do justice to the woodland flowers ("woodland", as in "not seafront friendly"…), but it does state that they're going to be a character of their own.
Lots of bloggers have pondered the meaning and significance of bluebells in Broadchurch. The lore around the blue flowers might indeed hint at the plot. "Tennant News" says bluebell woods are enchanted places concealing fairies. Children walking there might be spirited away, while adults hearing a bell might face death.
I've found similar data on the National Trust website: "a child who picks a bluebell will never be seen again, while adults face bad luck or even death" (this sentence has been removed since). But they also list that "Anyone who wears a bluebell is compelled to tell the truth." and "The bluebell is a symbol of constancy".
Those last few meanings might be why Jane Campion has chosen them as a visually striking, romantic background for some scenes in Bright Star, 2009.
Fanny Brawne (Abbie Cornish) reading a love letter from John Keats in Bright Star, Jane Campion, 2009
This magnificent film is based on the love story between poet John Keats and Fanny Brawne in the 19th century.
While elsewhere such images would be cliché, Jane Campion uses them perfectly to support her purpose. Jonathan Romney, in this article, writes:
"the film also reclaims the idyllic romance of the English garden. Set to the turn of seasons, the film uses its floral motifs – drifts of daffodils or bluebells – not as mere decoration but as poetic elements proper. You just have to be prepared to accept a strain of consciously delicate imagery that could have felt coy but that comes out as persuasively fragile"
Bluebells are a sign of ancient woodlands. You can really imagine fairies trying to lure children in their magical realms by agitating the compelling bells. Ben Aaronovitch played with similar legends surrounding foxgloves in his latest novel Foxglove Summer.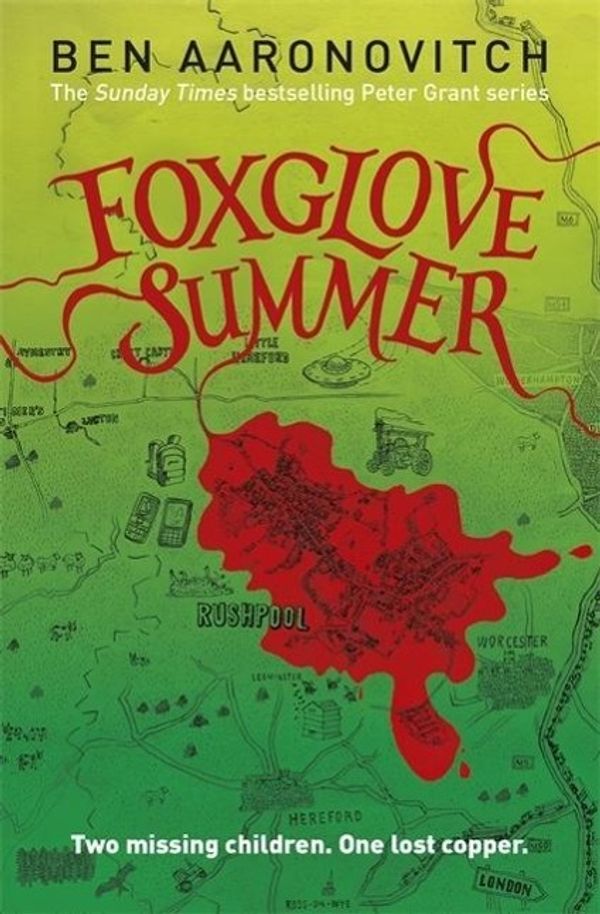 French bluebell hunters are also fond of the fairy connotation, as well as photographers.
Another bluebell picture by Viona:
 Thanks to Kirsty Mitchell, we can feel immersed in fairy tales. The stunning photographs below have been shot for her Wonderland project, a moving, spectacular homage to her mother who died of cancer in 2008.
If you want to know more about the bluebell shoot you can read Kirsty Mitchell's article on her website.
Bluebells are also very widespread in fashion photography, for magazines and blogs alike:
And now, more pictures, because bluebells are awesome: